CARBON FOOTPRINT REDUCTION
How does it work?
We cooperate with various and different non-profit associations dedicated to repopulation and reforestateting landscapes of Andalusia's natural areas.When a traveller books one of our experiences they are contributing with an ecological fee equal to purchasing a one year old plant. This contribution is invested in buying seedings, seeds and working equipment. These associations are responsible for reforesting and pampering our future forests.
Let's make a greener and more sustainable world!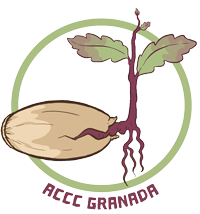 REFORESTATIONS IN GRANADA
Trees against the climate Change (ACCC Granada)
ACCC Granada is an association focused towards the reforestation and regeneration of landscapes. It carries out the reforestation of native trees and bushes that capture C02 and serve as a buffer for those released by human beings. Its activity is mainly centered in the capital of Granada and its nearest environment. With an average of twice a week this enthusiastic group of citizens goes to the countryside to water small Holm and Kern Oaks, Strawberry Trees, cornicabras, etc.. But furthermore, Granada's ACCC also collaborates with school groups encouraging respect towards the environment and maintaining an essential task of awareness.
Cerro del Sol
Pinos Genil
San Miguel Alto
Cerro del Sol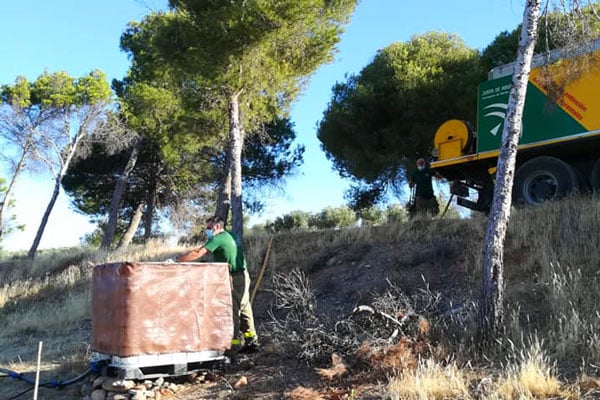 Injecting Life into a burned mountain
The Cerro del Sol or the Dehesa of the Generalife is a mountain that extends itself behind The Alhambra and The Generalife. In Roman times there was an intense mining activity and during the Low Middle Ages this area was partially irrigated. Human activity, and recently a number of fires have devastated what should have been a Mediterranean Forest. Granada ACCC has already carried out various native tree and bush plantings. (Holm Oaks, Mastics, etc…) In this area efforts now are focused on the irrigation and maintenance of the reforestations. Recently they have achieved getting the INFOCA (Andalusian Forest Fire Service) to supply water to the irrigation tanks.
Pinos Genil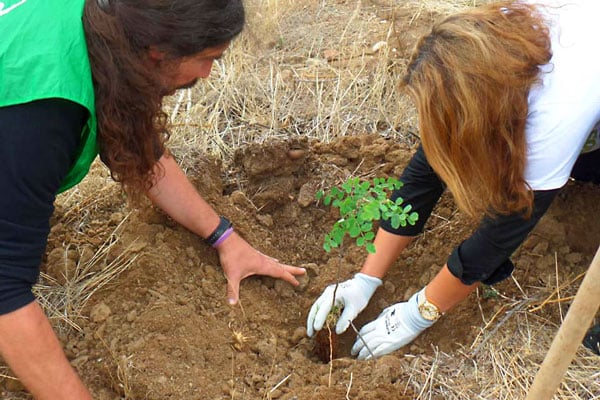 Recovering Granada's green area
Pinos Genil is a small village of the outskirts of Granada.The Genil river goes through this place that is located at the feet of Sierra Nevada.Granada's ACCC has carried out various reforestations. The last one was conducted in October 2019 with the priceless help of a group of school children. Previously the schools' boys and girls had germinated the Acorns at the garden center. In some years the slopes of Pinos Puente will once again bloom green thanks to the incessant activity of Granada's ACCC.
San Miguel Alto
Recovering the views from The Alhambra
San Miguel Alto is known above all for its amazing views of the city and The Alhambra. However very little care is given to the area that spreads out behind the Chapel that is located on top of the hill. It's a slope devoid of groves that ends up at the Sacromonte, one of the most touristic areas of Granada. Preventing landscape soil erosion in this location isn't just crucial for the environment, but also for the inhabitants of the Sacromonte and for the tourism in this part of the city. Granada's ACCC is betting for the diversity of native species in this unique location.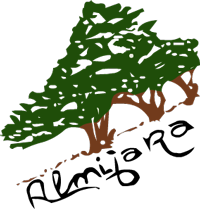 REFORESTATION IN MALAGA
Almijara Association. Málaga
Almijara is a non-profit organization that provides its service to companies and institutions. Its activity is focused on raising environmental sensitivity and awareness. It carries out reforestation projects in urban, rural and natural surroundings. Since its beginning in 1987 it has been awarded prizes and enjoys a recognized prestige for its undeniable work. It cooperates with Malaga's Town Hall and the Environment and Ordinance Office of Andalucía's Regional Government.
Territory safe keeping
Guadalhorce's Scenic Screen
Territory safe keeping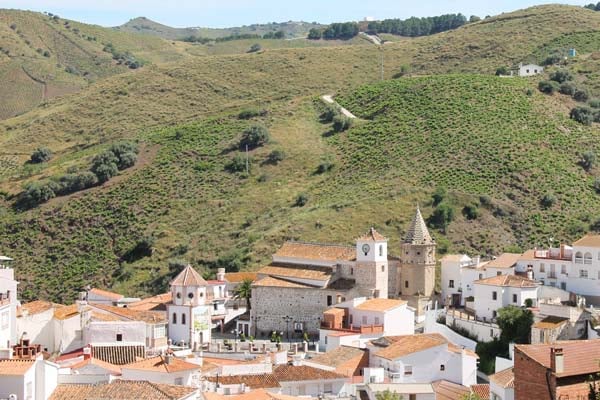 Involving Society
Territorial Safe Keeping contributes to entities, institutions and the population taking part in the preservation of the environment. With the "Third Sector and Territory Safekeeping" project, agreements have been signed with several of Malaga's townships as with El Borge, El Burgo, Monda. Aside from working on public urban perimeter estates. In them Bio and Geo Diverse improvements will be undertaken. As reforestations, havens for butterflies and bees, and flora and wildlife shelters.
Guadalhorce's Scenic Screen
Giving nature back its leading Role
The Natural Reserve at the estuary of the Guadalhorce River is a strongly damaged area due to the nearness of human beings. It's surrounded by and delimited by industrial estates and highways. The making of a scenic screen at the mouth of the river is an ambitious project that pursues planting more than 6.000 trees, and 16.000 native shrubs/bushes. The screen not only favors the landscape, but also lets the fauna develop with more independence from human modified environment.