Travelling by train in Andalusia is a very interesting plan. Moreover, choosing the train for your travels is an environmentally friendly way of travelling. In this post we are going to tell you about all the possibilities you have to travel by train in Andalusia.
AVE. HIGH SPEED IN ANDALUSIA
The largest railway company in Spain is called Renfe. It is a public company that manages most of the train journeys in Andalusia.
The fastest high-speed trains in Andalusia are called AVE, they have an average speed of 222 km/h and a maximum speed of 300 km/h. The average speed is higher than that achieved in pioneering high-speed countries such as France and Japan.
Travelling in Andalusia with these trains reduces travel time to a great extent. They also connect 4 of the major Andalusian capitals: Granada, Malaga, Cordoba and Seville. Travelling by AVE will also allow you to visit other towns of great historical and artistic interest such as Antequera, Loja and Puente Genil.
If you come from abroad and intend to visit Andalusia, you will probably go through Madrid first. This is not a problem since the Spanish capital is well connected by high-speed train to Andalusia. We recommend you take a look at the train connections and train tickets on Omio. It is also possible to travel to Andalusia by train from other major capitals such as Barcelona or Valencia.
AVLO. TRAVELLING BY TRAIN IN ANDALUSIA IN LOW COST MODE
In Andalusia it is possible to travel by low cost train without renouncing to high speed. In June 2023, Avlo trains came into service, connecting Seville, Malaga, Cordoba, Antequera and Puente Genil. This line of trains with its characteristic aubergine purple colour has made it possible for a greater number of people to have access to high-speed trains, as the prices of Ave trains are somewhat high for all budgets.
MEDIUM DISTANCE TRAINS IN ANDALUSIA
The high-speed network is complemented by medium-distance trains in Andalusia. There are several types of trains using variable gauge: Alvia, Avant, Intercity. Of these three types, even Alvia and Avant belong to the high-speed category, they are not as fast as the AVE and their journeys are shorter.
You can combine your Ave journey with these medium-distance trains to reach the rest of the capitals. For example:
From Seville and Cordoba you can travel to Cadiz, Huelva or Jaen. But also to wonderful towns such as Baeza, Andújar and Palma del Río among others..
From Granada and Malaga it is possible to reach Algeciras and, halfway, to visit villages such as Jimena de la Frontera, Setenil, Ronda or Benaoján. All of them between the mountains of Malaga and Cadiz..
From Granada there is a beautiful route to reach Almería through the north face of the Sierra Nevada and the Sierra de Huetor. Along this route there are also some interesting towns to visit such as Guadix or Gérgal.
From Huelva it is possible to travel to some of the villages in the Sierra de Aracena, an autumn tourist destination for nature lovers. The villages of Almonaster la Real-Cortegana, Jabugo and Cumbres Mayores are some of the most beautiful villages along the route.
From Dos Hermanas (Seville) the train leaves for Antequera and halfway there is Osuna, one of those cities of the deep Andalusia with a lot of history..
SUBURBAN TRAINS IN ANDALUSIA
When travelling by train in Andalusia, don't forget the local trains. Three of the eight Andalusian provinces have suburban train lines. If you are in Malaga, Seville and Cadiz you can use these trains to visit small charming towns and villages.
CADIZ
In Cadiz there are two options:
The suburban line C1 connects Cádiz with the airport of Jerez de la Frontera and has interesting stops in El Puerto de Santa María and Puerto Real.
The Trambahía (Metropolitan Tramway of the Bay of Cádiz) will take you from Cádiz to Conil de la Frontera via San Fernando. Both Cadiz towns are worth a visit.
MALAGA
Two Andalusian suburban trains run from the centre of Malaga.
Line C1 runs along the coast to Fuengirola and allows you to visit Benalmádena and Torremolinos, but you can also stop off at the picturesque beaches of Torremuelle.
The C2 line heads inland with a final stop in Álora. This village is one of the prettiest in Malaga, but along the way there are other places of interest such as Cártama and Pizarra.
SEVILLE
In Seville, things get a bit more complicated, as there are 5 suburban train lines. In order not to take too long, we leave you a map of the lines. But we will not change section without first recommending you to visit Utrera, La Cartuja and its Monastery, Benacazón or Lora del Río.
Remember that in Malaga, Seville and Granada there are urban metro lines which, in the case of Granada, connect with some of the surrounding towns.
MOUNTAIN TRAINS IN ANDALUSIA
Travelling by train in Andalusia is synonymous with travelling through complex engineering works. In the south of the Iberian Peninsula we have mountains of all kinds. From the oldest and most eroded sierras of the Sierra Morena, to the young and high peaks of the Betic system, especially the Sierras de Cazorla and Sierra Nevada. Between both systems lies the valley of the Guadalquivir, the great Andalusian river.
This complex geography has required the construction of train tracks that would leave you open-mouthed. Although there are several of them, we would like to draw your attention to three in particular. The one that crosses the natural park of Despeñaperros (Jaén), the one in Gaucín next to the ravine of Las Buitreras (Cádiz) and the one that crosses the Gaitanes gorge (where the famous Caminito del Rey is located, Málaga). On these lines there is a succession of tunnels dug with bridges that cross gorges or tracks that run along the edge of a gorge.
Nowadays, many lines have been renovated with new infrastructures or changed their route, but we leave you with an old photo to give you an idea of what train journeys in Andalusia were like in the past.
A LITTLE HISTORY OF TRAINS IN ANDALUSIA
Without extending too much, because we would need a post just for it, we want to talk a little about the history of the railway in Andalusia. As in almost all parts of Europe, the emergence of the railway is closely linked to the industrial revolution, the transport of goods and especially minerals. As the industrial revolution took time to reach Andalusia, so did the train. But in the mid-nineteenth century the first line is already in operation. The third quarter of the nineteenth century is known as "first railway impulse", for about 25 years approximately 1200 km of train tracks are built in Andalusia. Foreign capital, especially British, was fundamental in these early stages, since the ore extracted in large mines such as Alquife (Granada) or Río Tinto (Huelva) was destined for the English steel industry. We leave you some fundamental milestones of the railway in Andalusia
1854. The first railway line in Andalusia linking Jerez de la Frontera with El Puerto de Santa María begins to operate. The origin of this route is linked to the export of Sherry wines.
1876. The construction of the mineral loading dock of Huelva is completed. In this infrastructure built at the mouth of the Odiel River, the ore extracted in the Rio Tinto mines was loaded.
1895. One of the most beautiful train stations in Andalusia, Almeria, is inaugurated. It is a fantastic example of the iron and glass architecture prevalent in the late nineteenth century.
1904. Continuing the train station of Almeria is the so-called English Cable. A spectacular ore loading dock built by The Alquife Mines and Railway Company Limited.
1912. First electrified line in Spain in Almeria. It linked the mining area of Gádor with Nacimiento. It was only 21 km, but it was a real advance in the history of the railway in Andalusia.
1930. The monumental train station of Jerez is inaugurated. It replaces previous ones and is one of the milestones of the railway in Andalusia.
TRAVELLING BY TRAIN FROM ANDALUSIA TO MADRID
To get to Andalusia from far away is usually done through the airports of Madrid or Malaga. In case of arriving in Madrid we already tell you that it is possible to reach Andalusia with high-speed train. You can also do it back using the trains from Malaga, Granada, Cordoba or Seville.
TRAVEL BY TRAIN IN ANDALUSIA TO MEASURE
It is also possible, since in Andalucía 360 we are experts in tailor-made trips. Tell us how you would like to make your trip and we will organize the whole train tour, with your preferences for accommodation, gastronomy and unforgettable guided tours.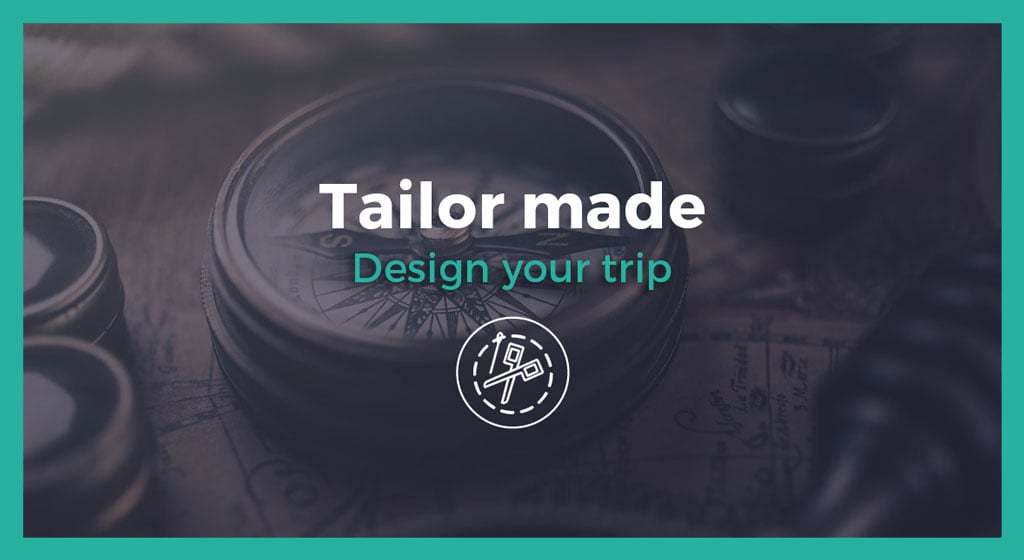 TRAVELLING ON A LUXURY TRAIN IN ANDALUSIA
To finish the post we want to tell you about the possibility of touring a part of Andalusia in a luxury train. It is known as the al-Andalus train. It is an old train decorated in a historicist and modernist style that evokes the belle époque. You really travel in a railway jewel, a real antique built in the late 20s of the 20th century. Make different tours of 7 days and 6 nights in which the main capitals of Andalusia are known, you can enjoy a spectacular gastronomic offer and where you can forget everything.
"If you want to tour Andalusia in the most exclusive way do not hesitate to contact us"