Malaga's museums are one of the main tourist attractions of the capital. This city is known as the "city of museums in Andalusia" because of the quantity and variety on offer. We are almost certain that you will find at least one that you are interested in visiting. By the way, we also have other articles about the museums of Granada.
NOTE: A post about the Museums of Malaga is quite extensive, so we will try to be as concise as possible. Although we have tried to organise them by type of collection, some of Malaga's museums have very diverse collections. We have prioritised them according to importance.
MUSEUMS OF CONTEMPORARY ART IN MÁLAGA
POMPIDOU MÁLAGA
CENTRE POMPIDOU MÁLAGA
One of the jewels of Malaga is the Centre Pompidou, a branch of the famous Parisian museum in the port of Malaga itself. A spectacular collection of 20th and 21st century art awaits you here. Temporary exhibitions are held almost periodically, but there is also room for dance, literature and cinema through workshops, training and other activities. It is an exhibition centre with a lot of life that is part of the essential museums in Malaga.
MUSEUM PICASSO
We already talked about the Picasso Museum in Malaga in an article we dedicated to Picasso and his relationship with Malaga. The museum dedicated to the Malaga artist is an icon of the city, in fact it is one of the most visited places in Malaga by travellers. In addition to Picasso's works you will find much more. Its collection is alive and every 4 years the exhibition discourse is renewed. We don't like to repeat ourselves too much, but this is another must-see.
CAC MÁLAGA | CENTRE OF CONTEMPORARY ART OF MÁLAGA
At the CAC Málaga the exhibitions are constantly renewed. But here there is not only sculpture and painting, the cultural offer of this museum in Malaga is wide and for all audiences. They pay attention to the performing arts, music and audiovisuals. They offer guided tours, activities for children and have an interesting library.
MUSEUM JORGE RANDO
This museum is dedicated to the Malaga artist Jorge Rando and his work is combined with that of important international artists. This Malaga museum of contemporary art focuses on expressionism and neo-expressionism, in fact it is the only museum in the world dedicated exclusively to this artistic style. It also has an art workshop on its premises. The museum is housed in a 19th-century building which has been beautifully restored and brings an air of renewal to the neighbourhood. Access to the exhibition and the concerts they organise are completely free of charge.
MUSEUMS OF ARCHAEOLOGY IN MÁLAGA
MUSEUM OF MÁLAGA. PALACIO DE LA ADUANA
The Museum of Malaga is archaeological and fine arts, but we have added it to this section due to professional deformation on the part of this writer. With collections ranging from the origins of humanity to almost the present day, you will find an interesting room with a large number of Andalusian pieces from the Alcazaba of Málaga. To this museum we have dedicated an exclusive article where we summarise the highlights, as the Museum of Malaga is the main museum of the city.
IFERGAN COLLECTION
The Ifergan Collection is one of those unique museums that originate from a private collection, that of Vicente Jiménez Ifergan. It contains a miscellany of pieces from different cultures of the ancient world. You will find objects from the first civilisations: Ur, Lagash or Uruk. as well as Persian weapons, Roman votive offerings, Greek craters, an Egyptian mummy, Byzantine reliefs and even objects from early Islamic art.
Ifergan also functions as an art gallery where art pieces are sold. The visitable collection is currently undergoing renovation, but is due to reopen in 2020.
CENTRE FOR THE INTERPRETATION OF THE ROMAN THEATRE
Access to the Roman Theatre of Malaga is through a small interpretation centre where some unique pieces of Roman Malaga are exhibited. The small museum is designed to contextualise the visit to the Roman Theatre. As a curiosity we will tell you that the exterior wall reproduces a fragment of the Lex Flavia Malacitana, one of the most important archaeological finds in Malaga.
ARCHAEOLOGICAL SITES IN LA ARAÑA
On the current coastline of Malaga are the "Archaeological Sites of La Araña". It is a conjunction of shelters and caves with human occupation from the Middle Palaeolithic. It is an essential stop for lovers of prehistory. A visit to this site combines access to an interpretation centre with the adventure of exploring the archaeological site itself. To know this place it is essential to do it through a guided visit with a specialist in the place.
Timetables, entrance fees and visits
A LITTLE ENCOUNTER FOR THE CULTURE LOVERS
The best way to get to know the city is with a local guide.
👇 Let yourself be guided on a private tour 👇
MUSEUMS OF FINE ARTS
MUSEUM CARMEN THYSSEN MÁLAGA
Of all the museums in Malaga, this is perhaps the one that best represents the romanticism and Andalusian costumbrismo of the 19th century. Illustrious characters, landscapes, scenes from Easter Week and historic Andalusian buildings are some of the themes of the Thyssen Museum in Malaga. In addition, this museum has enhanced the former Renaissance palace of Villalón, making the experience of visiting this place doubly pleasurable.
MUSEUM REVELLO DE TORO
Félix Revello de Toro is an award-winning and critically acclaimed painter from Malaga. His intimate portraits, especially of female figures, stand out in his work in a realist style. Another great singularity of this Malaga museum is the building itself. It is the house-workshop of Pedro de Mena, the great 17th-century sculptor from Granada. Part of the exhibition is dedicated to him.
COLLECTION FROM THE RUSSIAN MUSEUM IN ST PETERSBURG, MALAGA
The State Russian Museum of St. Petersburg chose Malaga to establish a branch of its prestigious institution. The origin of its collections dates back to the Russia of the Tsars. In the exhibition that can be visited in Malaga there are always temporary exhibitions and a multitude of activities. Its theme is mainly oriented to the communication of Russian art, but it is not difficult to find other types of events and exhibitions.
MUSEOS ETNOGRÁFICOS DE MÁLAGA – CULTURA ANDALUZA
ECOMUSEUM ASTILLEROS NEREO
The Nereo shipyards have been involved in shipbuilding since 1964. In addition, they have a long tradition of building jábegas, the typical Malaga boat. It has an eco-museum where the exhibits and the daily tasks of the shipyard coexist.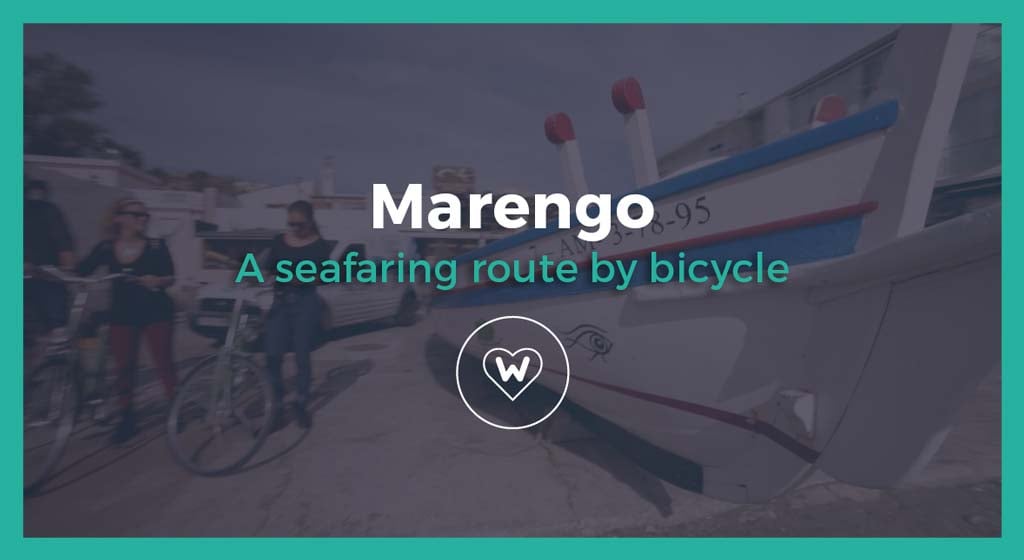 MUSEUM UNICAJA OF POPULAR ARTS AND COSTUMBRES
This museum of arts and customs is a good option if you want to get to know the popular culture of Malaga over the last two centuries. It has 18 rooms where pieces of pottery, traditional textiles, metals such as forging and goldsmithing, etc. are displayed. The Unicaja Museum also put in value a 17th century building on the verge of ruin, the historic Mesón de la Victoria.
PEÑA JUAN BREVA AND MUSEUM OF FLAMENCO ART
An excellent idea to get to know Malaga's flamenco is a visit to the Museum of Flamenco Art in homage to the flamenco singer Juan Breva. But beware, this is not just a museum, it still keeps alive the Peña Juan Breva and also has a documentation centre. In the exhibition areas you will find an interesting collection of guitars, flamenco attire, lots of records, bibliography, etc. Everything related to flamenco in Malaga and dated between the 19th and 20th century.
They do not have an official website.
WINE MUSEUM OF MÁLAGA
The Wine Museum is an exhibition space created by an organisation of the main Malaga wineries, the Regulatory Council of the Malaga Designation of Origin. It has a permanent exhibition where you can learn about the history of Malaga wines through old documents and an interpretation area. The entrance fee includes tastings and tastings are available on request. They also offer training courses and have a large shop where you can buy a good Malaga wine. If you are wine lovers you can't miss it.
MÁLAGA'S GLASS AND GLASS MUSEUM
As you can imagine, everything revolves around glass and crystal in this museum in Malaga. However, its collection goes beyond these materials, as it is accompanied by an interesting collection of antique furniture and numerous paintings. You will find pieces from all over the world and from almost any historical period. It is housed in a large 18th century house that has been fantastically preserved and has a unique courtyard. All visits must be guided. It is undoubtedly another of Malaga's museums worth visiting.
MUSEO TAURINO DE MÁLAGA
The Bullfighting Museum of Malaga is dedicated to Antonio Ordóñez Araujo, a bullfighter from Ronda who befriended figures such as Ernest Hemingway and Orson Welles. This museum in Malaga is located in the Plaza de Toros of the capital. There you will find an important selection of bullfighting memorabilia, posters and some unique pieces. Among the collection of objects dating back to the 18th century is a curious bullfighting costume designed by Picasso and some small works by Goya, Dalí and Mariano Benlliure.
ECOMUSEUM LAGAR DE TORRIJOS
The name may mislead you a little, as it is not a museum related to ecology or that in its exhibition discourse or construction sustainability has been taken into account. It is a museum that represents the production processes of oil, wine and bread, three very southern products. Its collection is made up of a multitude of original objects related to these activities. The presses and the large storage jars are the most striking pieces. Unlike the other museums in Malaga, this one is located in the middle of nature. The Lagar de Torrijos Ecomuseum is in the Montes de Málaga, a 45-minute drive along an asphalted mountain road.
MUSEUMS OF RELIGIOUS ART IN MÁLAGA
When writing this post we realised how many museums in Malaga are dedicated to religious art, so we have decided to write an article exclusively on this subject. We will do so at a later date, but in the meantime we leave you with a list of all the museums there are. They are usually small museums, so some of them do not have their own website. However, remember that with Google Maps it is very easy to find them.
MUSEUM OF THE MUSEUM OF THE BROTHERHOOD OF THE HOLY SEPULCRE
MUSEUM OF COFRADE ART. MUSEUM OF EASTER EASTER
MUSEUM OF THE STUDENTS' BROTHERHOOD
MUSEUM-THESAURO DE LA COFRADÍA DE LA EXPIRACIÓN
MUSEUM OF THE CAUTIVO AND THE TRINITY
MUSEUM OF THE ARCHICOFRADY OF HOPE
MUSEUM AND BASILICA OF SANTA MARIA LA VICTORIA
CATHEDRAL MUSEUM OF MÁLAGA
MUSEUMS OF SCIENCE IN MÁLAGA
MUSEO ALBORANIA – AULA DEL MAR
If you are in Muelle 1 (the port of Malaga) and you are accompanied by children, the Alborania Museum is well worth a stop. It is not just a museum, it is a nature classroom or environmental education centre. In addition to the exhibition discourse on marine nature, you can see some live animals that always attract the attention of the little ones. But it's not all about nature: the relationship between humans and the Alboran Sea from Roman times to the present day is also discussed. Fishing, sailing, archaeology and nature, everything related to the sea has a place here.
PRINCIPIA SCIENCE CENTRE
Science museums are usually hands-on and participatory, and this one is no different. The Principia Centre has a unique history:it was createdin 1994by a group of secondary school teachers dedicated to science, so it has a marked pedagogical vocation. It has a planetarium, an open-air astronomical observatory, a multitude of interactive modules and an experiment room. Everything to stimulate the curiosity of young and old alike through reflection.
MUSEUMS ABOUT ILLUSTRATED PERSONS
GERALD BRENAN'S HOUSE
Gerald Brenan, although English, spent most of his life in Andalusia. He is considered one of the best Hispanists of the 20th century. At his death he was buried in the English cemetery in Malaga, to which we dedicate an interesting article in which we tell you more about this interesting figure. Gerald Brenan's home became his house-museum where his way of life is recreated. This institution is very oriented to the programming of events.

PICASSO'S NATURAL HOUSE
In order not to take too long, we refer you again to the article in Picasso and Málaga. Here we tell you everything you need to know to get to know Picasso's Malaga.
OTHER MUSEUMS IN MÁLAGA
INTERACTIVE MUSIC MUSEUM: MIMMA
The MIMMA is a museum that connects visitors with sound. During your visit to this Malaga museum you will find numerous original musical instruments from different periods. Some of them are only available to a few, but here you will be able to play them. The slogan "Please play" reminds us a lot of the Granada Science Park. If you also like museums, you will be delighted with its innovative museography. One of the museums in Malaga to touch.
AUTOMOBILE AND FASHION MUSEUM OF MÁLAGA
Luxury vintage cars and haute couture come together in this curious privately owned museum. They offer an interesting collection of these themes accompanied by guided tours and events such as fashion shows. Both themes are combined chronologically in a very spectacular result.
MUNICIPAL HERITAGE MUSEUM, MUPAM
The MUPAM depends entirely on Malaga City Council and exclusively presents the history of this city. It focuses on the Modern and Contemporary ages of Malaga. In fact, the theme of the first of its rooms begins at the end of the 15th century after the conquest of the city by the Catholic Monarchs. Its collection comes from the municipal heritage accumulated over the centuries.
AERONAUTICAL MUSEUM OF MÁLAGA
Yes, Malaga has museums of almost everything, and among them is the aeronautical world. Here you can climb the first control tower of the old airport from the 1940s, discover what's inside a black box, take a seat like a real pilot or move an old aircraft propeller with your own hands. There are also several aircraft from the mid-20th century that are well worth seeing. Of course, it is located next to the current airport, so we recommend you visit it when you arrive or leave the city.
GIBRALFARO CASTLE INTERPRETATION CENTRE
This interpretation centre is dedicated to military life from the 16th century onwards. In the building, the former powder magazine of the fortress of Gibralfaro, there is also a journey through the evolution of the defensive system of the city of Malaga over the centuries. We must not forget the fabulous panoramic views from this place. In another post we will tell you more about the viewpoints of Malaga in general and Gibralfaro in particular.
MAP OF MUSEUMS IN MÁLAGA
As always, here is the map with all the museums in Malaga. Now it's time to go out and enjoy Malaga's culture.
THANK YOU
On this occasion we would like to thank the museums that have responded to our requests for photographs and those professional and amateur photographers who share their content under Creative Commons licenses. Remember that our photographic material in the blog section is licensed under this type of licence.
CONTINUE DISCOVERING MÁLAGA
Guided tours in Malaga / Picasso's Malaga / The English cemetery
Malaga with charm / Malaga in two days / What to see in Málaga
Viewpoints of Malaga / Alcazaba de Málaga